thirty-one: a call from my high school friend, Jane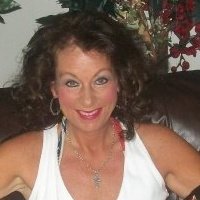 thirty-two: while at the computer doctor, I met Art and was given the opportunity to share Jesus with him. I pray a seed was planted.
thirty-three – green worm inches up the fence 
thirty-four: visit with my friend Lisa. in Charlotte, where we shopped, talked, laughed, and enjoyed a killer slaw dog and peach shake!
thirty-five:  first visit to new care group and church. Already feeling at home.
thirty-six:  a forgiven bill for service on my heating and air conditioning unit!~
thirty-seven – dinner with Cindy from Columbia!

thirty-eight – an opportunity to write two fun articles.
thirty-nine – opening the pool and my first swim of the season!
forty – roses blooming on pool fence