I've been deeply affected by Ann Voskamp's book, One Thousand Gifts. Gratitude is catching, and I have some catching up to do.
One:  Sharp angled cut lawn smells of spring…
Two; Hats, Tea, Atlanta – Sweet Vikki
Three: Maria sharing clematis from her yard…
Four: Mulching angels with trailer (Maria & Glenn) …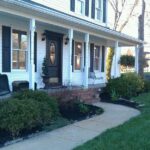 Five :A sale and lunch with a client! 🙂 . . .   Six: Encouraging words on Facebook . . . Seven: An unexpected call . . .
Eight: Chocolate shared. . .    Nine: Mumbled I love you . . .
Ten: A cleaned and serviced lawn mower